Pakistan's Wonderwomen: 10 Ladies Who Defied The Odds
On International Women's Day, Naya Daur pays tribute to 10 of the many Pakistani women who defied all odds to make history.
Asma Jahangir
A lawyer by profession and human rights activist by heart, Asma Jahangir is arguably one the greatest human, and women, rights a sawctivists of all time. She fought the oppressors with unmatched courage and fierceness in times when many were silent.
https://www.youtube.com/watch?v=puHpnnGL-bU
Though Pakistan lost its Iron Lady last year, her legacy will continue to inspire thousands if not millions around the world.
Benazir Bhutto
She made history by becoming the first female elected leader of a Muslim country. If strength had a synonym, it would easily be Benazir. She lost her father, brothers, was imprisoned, raised her kids alone when her husband was jailed.
But none of it weaken her resolve to work for the welfare of Pakistan.
Fatima Jinnah
The sister of Pakistan's founder Quaid-e-Azam Muhammad Ali Jinnah, Fatima remained a great source of motivation for Jinnah in troubled times during 1939-1947. She also remained a leading figure in national politics for years after MA Jinnah's death.
While the history of Pakistan's struggle for independence has mostly focused on male nationalist leaders, Fatima is one of the many women who deserve more recognition than at offer.
Dr Ruth Pfau
Though Ruth Pfau was not a Pakistani by birth, she was one with all her heart and soul. At the age of 31, the German came to Pakistan to treat Leprosy patients and decided that this was exactly what she wanted to serve her life for.
Her service for Pakistanis won her numerous awards. She also received a state funeral with full protocol.
Noor Jehan
Arguably the greatest female name in Pakistan's performing arts history, Noor Jehan was once in a lifetime kind of a person. The Malika-e-Taranum (Queen of Melody) gifted Pakistan 1000s of classic and ageless songs.
Bilquis Edhi
The better-half of humanitarian Abdul Sattar Edhi, Bilquis is half the reason why the Edhi foundation is where it is today. The two saved and sheltered thousands of lives for decades and guaranteed them all luxuries possible while themselves living in a humble, single-room house.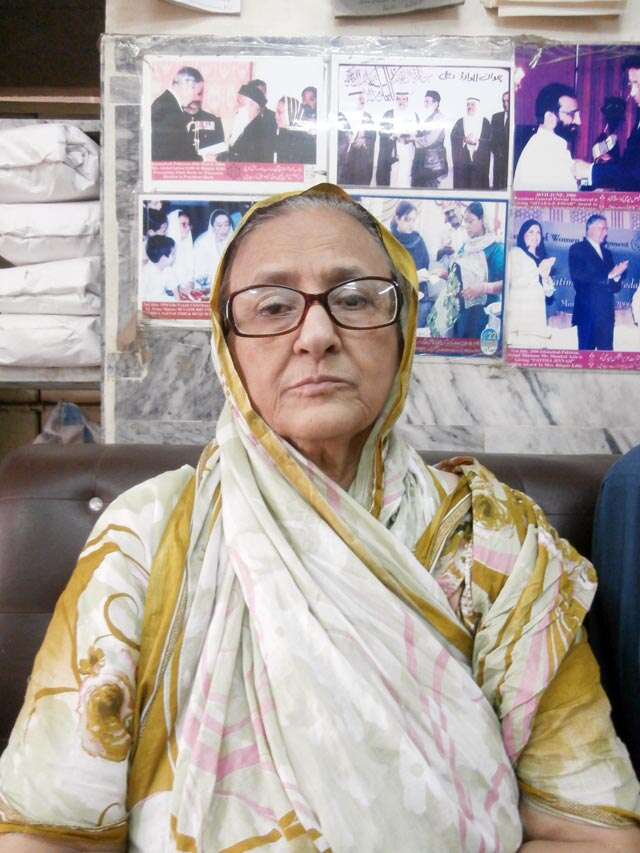 She is the synonym of selflessness.
Sana Mir
Pakistan is a country where spaces for women to excel are quite narrow. When it comes to sport, the situation is far worrisome. But women like Sana Mir are what keeps the hope alive. She quit her engineering degree and defied all odds to live her dream.
Today, she is Pakistan's greatest female sports star, and one of the country's many heroes.
Mukhtaran Mai
Mukhtaran Mai was an ordinary village women until she decided to fight the criminal injustice she had to suffer. That is when she realized her courage, strength, and potential.
Mai's brother Abdul Shakoor (12-year-old) was accused of having illicit relations with a women of another clan. In 'retaliation', Mai was raped by men of the other clan and was paraded nude around the village. Instead of staying silent, she spoke against the brutality resulting in arrests of those involved in the gruesome act.
Now she runs schools to educate girls in her village.
Malala Yousufzai
Malala Yousufzai is that hero of Pakistan that the country has never fully accepted for ridiculous reasons. At the age of 14, she was shot by Taliban in Swat for saying NO to their oppression and fighting for girls' rights to education.
https://www.youtube.com/watch?v=WzAOMma5wDY
Now she studies at Oxford and through her foundation, helps thousands of girls around the world seek education.
Arfa Karim
Pakistan's child prodigy Arfa Karim was the country's first youngest Microsoft Certified Professional (MCP). She was invited by Bill Gates at Microsoft headquarters. She also has Pakistani's IT house Arfa Karim Technology Park named after her.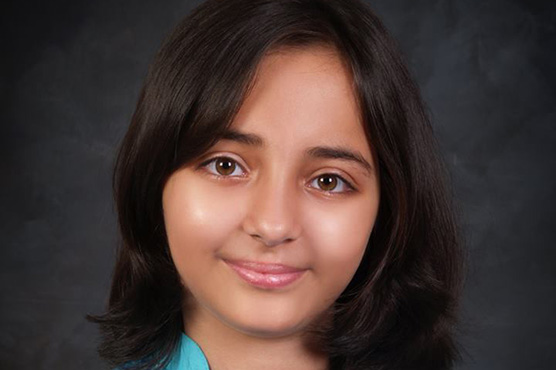 She passed away at only 16 in 2011.
Want to share more stories of Pakistani women? Write in the comments section below or e-mail us at: [email protected]
Naya Daur Media (NDM) is a bi-lingual progressive digital media platform aiming to inform and educate Pakistanis at home and abroad. Subscribe to our YouTube channel here Follow us on Facebook   Twitter and Instagram