'Chai is Chah': Tea lovers' Valentines Day has come early
Tea was originally a medicinal drink in SouthWest China, but with time it became a recreational drink all across Asia. But most importantly, in India, it became 'Chai', an all-time favorite drink for so many lovers.
December 15 is marked as International Tea Day and as the day comes to an end, let's see how 'Chai lovers' all around the world celebrated their love for tea on social media.
The picture says it all!!!
Its International Tea Day Today For All Chai Lovers .#InternationalTeaDay #teaday https://t.co/GCMaMNvCav pic.twitter.com/CVlP0kpoqK

— know-how (@KnowToday) December 15, 2018
Cup of tea? No… that's how "Chai lovers" drink tea!
Cheers to all the #chai lovers.. #HappyInternationalTeaDay pic.twitter.com/jSa25RocLq

— SAMiR (@patel_samir) December 15, 2018
Tea is not just a drink…  "Chai is Chah"… sometimes its hard to imagine a day of your life without tea.
Can not imagine a day without it ☕ 2 all #chai lovers #InternationalTeaDay pic.twitter.com/WyAY405h7u

— Chaitanya Gulhane (@csgulhane) December 15, 2018
TEA IS HAPPINESS!!!!
To all the #Chai lovers across the globe. Today is #InternationalTeaDay … #Chai Ka #Chuska… #ChaiPeCharcha pic.twitter.com/Kx7OUosKXX

— $uheil Merchant (@suheil_merchant) December 15, 2018
AND…. then it gets a little crazier too sometimes….
Especially For u😋😋😂😂😂😂#chai_lover
Idea Milgya achaa "kidnapping ka😂😂😉😉😍😍💕💕 @WaseemBadami pic.twitter.com/oFPC31wpjQ

— ѕчєdα ínαчα~wв🔮 (@InayaSyeda) December 13, 2018
Well, that is a lot of tea love.. but if that's not enough Pakistanis sure know how to spend on what they love. According to data of Pakistan Bureau of Statistics tea worth US$51. 724 million was imported during the first month of the current financial year whereas, the imports amounted to be US$ 45.912 million in the corresponding month of last year.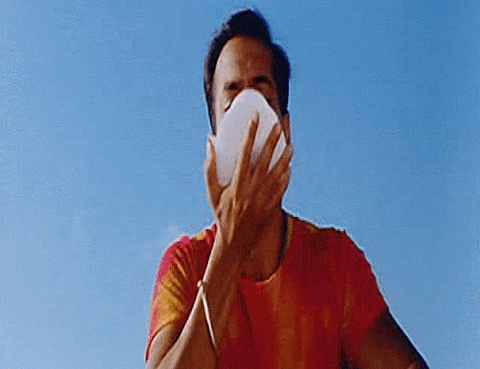 GIF Source: GIPHY
Now that's how you celebrate your love for "CHAI"!!! Happy International Tea Day.
Naya Daur Media (NDM) is a bi-lingual progressive digital media platform aiming to inform and educate Pakistanis at home and abroad. Subscribe to our YouTube channel here Follow us on Facebook   Twitter and Instagram