Pakistan Bar Council Announces Strike Against Govt's "Unconstitutional" Moves
The Pakistan Bar Council has announced a full-day strike for Thursday, the 28th of March 2019, to lodge their protest against two recent moves by the government which they consider to be unconstitutional. One is the issue of the federal government's procedural failings on the issue of the extension of Army Chief General Qamar Javed Bajwa. The second is the government's petition to the Islamabad High Court (IHC) to halt the verdict against former strongman General (retd) Pervez Musharraf.
The full-day strike will take the form of protests and condemnation against the federal government's decisions in bar rooms across the country tomorrow.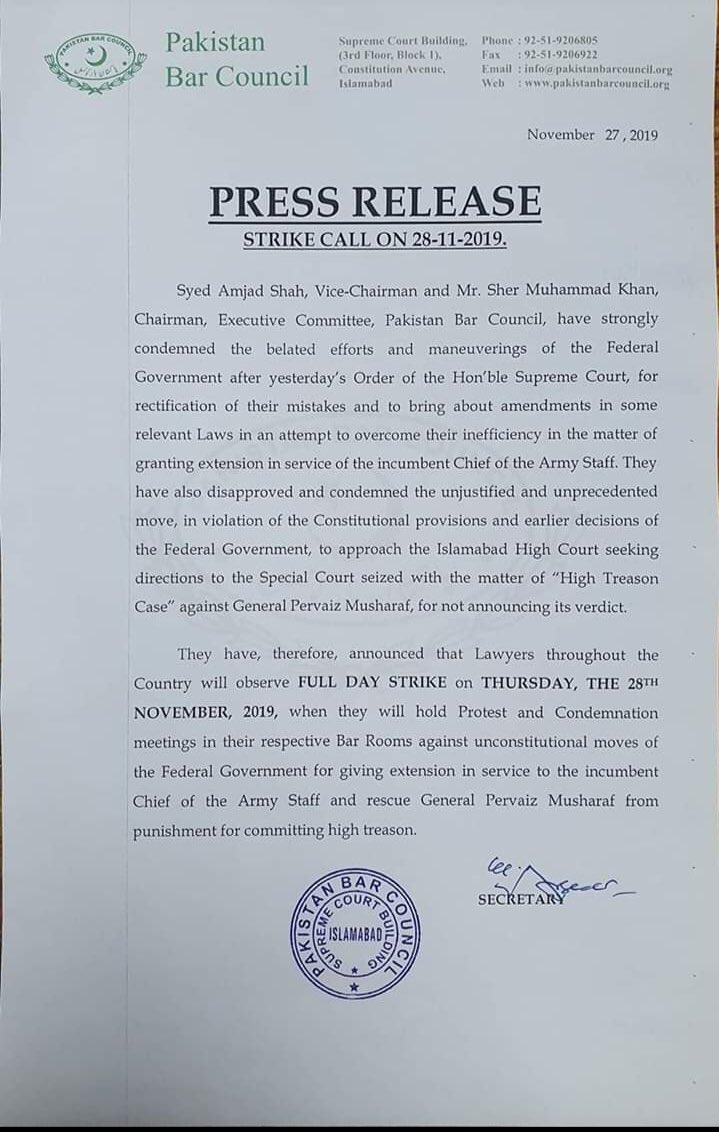 Naya Daur Media (NDM) is a bi-lingual progressive digital media platform aiming to inform and educate Pakistanis at home and abroad. Subscribe to our YouTube channel here Follow us on Facebook   Twitter and Instagram