The People Lala Loves And Hates: Some Of The Most Intriguing Excerpts From Afridi's Game Changer
Shahid Afridi's book 'Game Changer' has lived up to its hype. The book talks about never-before-heard stories of Shahid Khan Afridi's professional and personal life, and some of the topics have stirred quite a few controversies.
'Imran Khan Is Great Leader. He Disliked People Too But Never Got Personal'
Afridi praised and criticized Imran Khan in his book. He said that Khan disliked quite a few people, was confrontational and abrasive, but never got personal with people.
Khan believed in merit and that is why Afridi supports him and believes in his leadership, now that he is the Prime Minister. However, Afridi said that Khan needed to do more about the Kashmir issue because the people of the region had been suffering for far too long.
'Waqar Younus Was A Mediocre Captain But A Terrible Coach'
About Waqar Younus, Afridi did not have a lot of nice things to say. The cricket star said that Younus and himself had a history as teammates and Waqar didn't let go of the past even as a coach.
"Unfortunately, he hadn't let go of the past," he writes about the former pacer. "Waqar and I had a history, dating all the way back to his tiff with Wasim over the captaincy crown. He was a mediocre captain but a terrible coach, always micromanaging and getting in the way, trying to tell the captain – me – what to do… It was a natural clash and it was bound to happen."
'I Could See Deceit In Their Eyes': Afridi On Muhammad Aamir, Muhammad Asif and Salman Butt
Upon hearing about the spot-fixing scandal, Afridi went to the hotel straight away and met Muhammad Aamir, Muhammad Asif, and Salman Butt, accused of having links with a match fixer.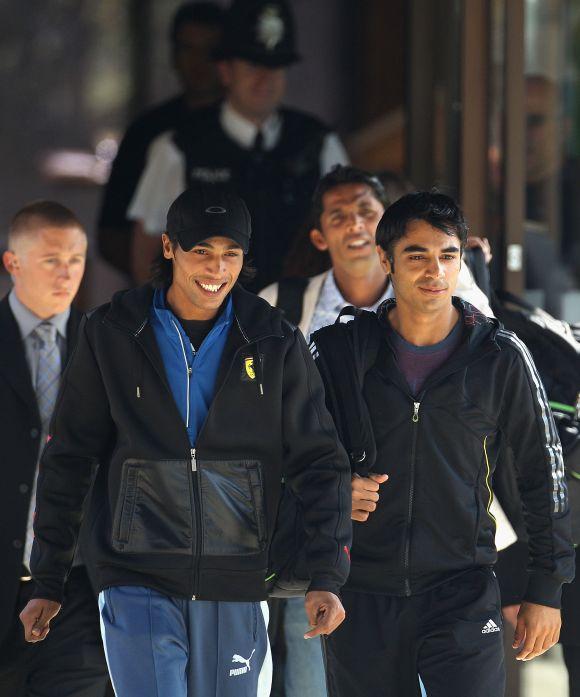 Afridi writes in his book that he talked to the three and could see in their eyes that they were lying. Afridi also revealed that he already knew that it was going to happen. Despite informing the Manager Yawar Saeed, no action was taken.
'Javed Miandad Never Liked Me. He Wouldn't Let Me Train In Nets'
Afridi also accused former skipper Javed Miandad of having a dislike towards him. Afridi said that as a coach, Miandad would not let him practice in nets with other teammates and he had to train alone.
"Miandad had developed a strong opinion against me… in fact, the day before I went to bat, Miandad didn't even give me any net practice," Afridi wrote in his autobiography.
'I Was Offered To Accompany Bilawal Bhutto During Rallies'
Afridi revealed that in return of resolving his conflict with the then Pakistan Cricket Board (PCB) chief Inam Butt, he was offered to accompany Bilawal Bhutto during Pakistan Peoples Party (PPP) rallies. He said the offer was an 'interesting one' but he rejected it.
"Needless to say, I didn't take Bilawal's help, but I knew by then who was calling the shots at PPP. Bilawal's hands are tied like a puppet's."
'No Peace Until Modi Is PM Of India'
Lala said that as long as Indian Prime Minister Narendra Modi was the leader, peace between India and Pakistan was not a possibility. "As long as Modi is around, I am not sure if there will ever be peace. Modi has polarized his country and I am worried about India under him. But no matter if you like it or not, peace is not possible without his intervention."
'Najam Sethi Didn't Even Come Out Of His Office One To Say Me And Misbah Goodbye'
Afridi also regretted that the then PCB chief Najam Sethi did not bother coming out of his office to bid farewell to Misbah-ul-Haq and Shahid Afridi, who had announced their retirements.
"Najam Sethi never even bothered once to come out of his office and participate in the farewell ceremony. He never bothered to offer a public handshake."
Naya Daur Media (NDM) is a bi-lingual progressive digital media platform aiming to inform and educate Pakistanis at home and abroad. Subscribe to our YouTube channel here Follow us on Facebook   Twitter and Instagram