SP Anoosh Masood Chaudhry Tops Police Performance Test
Model Town investigation wing head Anoosh Masood Chaudhry topped the performance test aimed at judging the performance of the senior supervisory police officers.
Superintendent Police (SP) Anoosh secured 1st position among the SPs of all six divisions of the provincial capital by scoring 346 marks, 23 more than second ranked SP Shahnawaz Khan. City Division SP Irshad Naveed secured third place with a total of 299 marks.
The marks were based on crime data of all six divisions analysed by the Lahore's Investigation Headquarters. An official of the Investigation Headquarters told Dawn that "using available resources, the think tank came up with a new strategy to bring improvement in the investigation wing of Lahore police".
Women in Police Department are performing a vital role to defeat criminals, ASP Defence Dr. Anoosh Masood leading the circle with her best. pic.twitter.com/raTUvGQ9k7

— LahorePoliceOfficial (@Lahorepoliceops) October 30, 2016
As per the new criteria, the Investigation Headquarters aims to set targets for SPs from all 6 divisions to evaluate their performance and leadership qualities. Recently, the think tank gathered data of the crimes reported between Jan 1, 2019 and March 31 to evaluate performance of the SPs.
According to reports for the previous year, under Dr. Anoosh Masood's supervision, the Model Town division for investigation had successfully filed challans in court for 74% of the cases that came to them in 2018. In January, she was ranked the top investigator in Lahore.
On Tuesday, Helena Saeed made history by becoming Pakistan's first ever female Additional Inspector General (AIG) in history.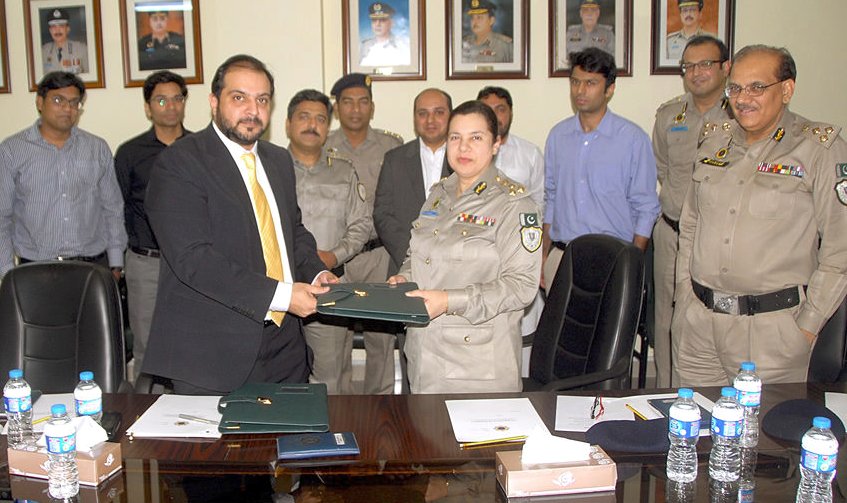 Helena, who hails from Quetta, is the first individual to have been promoted to the rank of AIG (BPS-21) from Balochistan.
She is the first one to reach the flag rank in police service of Pakistan. Helena is also the highest ranking female police officer in Pakistan's history.
Have something to say about the story? Write in the comments section below
Naya Daur Media (NDM) is a bi-lingual progressive digital media platform aiming to inform and educate Pakistanis at home and abroad. Subscribe to our YouTube channel here Follow us on Facebook   Twitter and Instagram