'I Will Show You Kids What Speed Really Is': Shoaib Akhtar To Feature In PSL 4?
Pakistani speedster Shoaib Akhtar recently uploaded a video on social media in which he talked about returning to 'league' to show 'the kids what speed really is'. He also asked his viewers to mark February 14 on their calenders.
And that has got people guessing.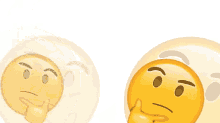 February 14 marks the start of Pakistan Super League (PSL) Season 4 in the United Arab Emirates (UAE). It is also Valentine's Day and Akhtar's video message could mean anything.
In the video, Shoaib says: "Kids these days think they know quite a lot, and they also think that they can challenge my speed. So, kids, I am making a comeback, and I will show you what speed really is. I will also play in the league. This is my announcement, so watch your backs."
Hello 14th February is the date, mark your calendars guys. Main bhi araha hun iss baar league khelnay.. Aakhir inn bachon ko bhi pata chalay kay tezi hoti kia hai! #shoaibisback #Pakistan pic.twitter.com/AbVDo7BPUB

— Shoaib Akhtar (@shoaib100mph) February 11, 2019
The former Pakistani cricketer did not tell the entire story. He simply told fans to mark February 14 on their calenders, and many believe he will be featuring in the Pakistan Super League because all of his hints point towards the cricketing showdown in UAE this month.
People are literally confused and guessing
They say they would love to see Akhtar back 
Some totally believe it is what it is. Shoaib is making his PSL debut.
Over the years, many of Akhtar's fans have requested him to feature in the PSL, either as a player or as a coach. If what he said really means what we all want, then this year's competition could be larger than life.
At 40+, however, he might not have the same fire, believes Sir Don Bradman (definitely not the real one)
But we never know.
Will Akhtar make appearance in PSL? Write in the comments section below
Naya Daur Media (NDM) is a bi-lingual progressive digital media platform aiming to inform and educate Pakistanis at home and abroad. Subscribe to our YouTube channel here Follow us on Facebook   Twitter and Instagram