India makes history as transgender community makes first dip at Kumbh Mela
History was made on Tuesday as Indian transgender community splashed into the waters of Ganges and Yamuna rivers, the first time they had been allowed to do so.
The waters are considered sacred by the Hindu population, and for years and years, the 2-million exceeding transgender community had been barred from offering their religious obligations.
They also took the ritual bath which Hindus believe would rid them of their sins.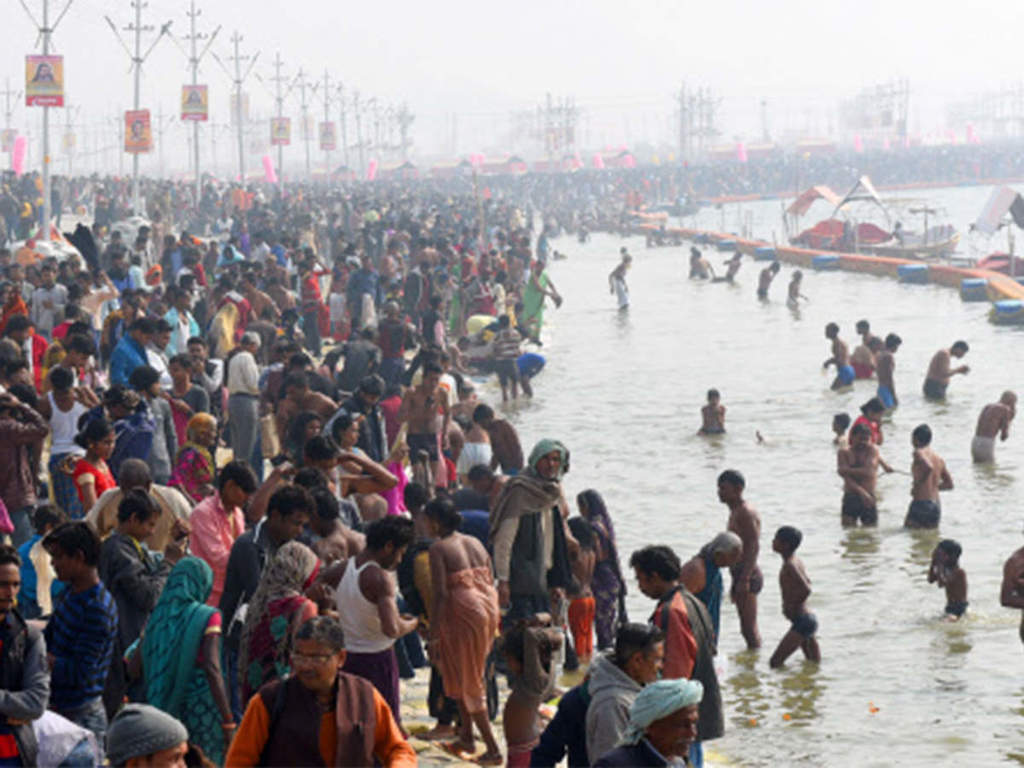 "For us, this participation is about mainstream society accepting us. The creator is within us and once we die, we will go back to him. Our doors are open for all," transgender rights activist Laxmi Narayan Tripathi said about the landmark moment.
A historic moment indeed
History created as transgenders take out a procession in #KumbhMela 🙂

#KinnarAkhara https://t.co/9oj1LMtA7B

— Amrita Bhinder (@amritabhinder) January 8, 2019
Here are some images from the historic event
'The most positive story you will see today'
This is the most positive story you will read today. At the #KumbhaMela2019 , transgenders get their own akhada.
The constant evolution of Hinduism has ensured its survival through centuries of attempts to destroy it.https://t.co/EC4Yv4csMF

— Smita Barooah (@smitabarooah) January 16, 2019
The Kumbh Mela is expected to attract more than 100 million Hindus over the coming seven weeks to bathe at the confluence of the Ganges, Yamuna and mythical Saraswati rivers.
Have something to say about the story? Write in the comments section below
NayDaur's YouTube channel is buzzing. Please subscribe here. Follow us on Facebook, Twitter and Instagram.
Naya Daur Media (NDM) is a bi-lingual progressive digital media platform aiming to inform and educate Pakistanis at home and abroad. Subscribe to our YouTube channel here Follow us on Facebook   Twitter and Instagram