GoP quizzes people about Pakistan's national sweet and the responses are brilliant
Do you know what Pakistan's national sweet is? If you don't, this is your moment of enlightenment.
Government of Pakistan on its official Twitter account asked Pakistani's about the country's national sweet and people have the funniest responses ever.
Here is GoP's poll and you can clearly see that Gulab Jamun is winning
What is the National Sweet of Pakistan?

— Govt of Pakistan (@pid_gov) January 1, 2019
And yes, Gulab Jamun is the correct answer.
Here is the correct answer and it's mouth watering
National Sweet of Pakistan is Gulab Jaman pic.twitter.com/8jgu7t1Cci

— Javeria Siddique (@javerias) January 1, 2019
But some people believe anything sweet is national. BAS MEETHI HONA CHAHIYE.
In Gujranwala…

"Bus mitha hona chahay, sab national hi national ha"….
😂😂😆😆

— Usمan Ⓜ️@liک ™ (@usmanmalik_17) January 1, 2019
Kuch bhi lay ao bas khanay kay liye is the most Pakistani response ever
کچھ بھی لے آؤ بس لے آؤ کھانے کے لئے😂😘

— Azim ud Din (@AzimudDin16) January 1, 2019
Pakistanis are just on another level of COOL
بھائی سامنے جو آجائے اس وقت وہی نیشنل تو نیشل انٹرنیشنل سوئیٹ بن جاتی ہے.😂😂😂😂😀😀
اور الحمد اللّہ اس سوئیٹ کے اعزاز کا پورا حق کرتے ہیں.
😳😳😋😋😋

— رحمان بیگ مرزا (@MirzaRahmanBai3) January 1, 2019
THIS IS HILARIOUS!
National Sweet of Pakistan 😂😁 pic.twitter.com/1zbZytuEga

— Hassan Raza (@Hassanrazaglt) January 1, 2019
Are there actually anti-Gulab Jamun people?
If Gulab Jamun is the National sweet dish of Pakistan, I'm done with PTI https://t.co/5P3UhL5WS8

— Hasan (@areybhaiyya) January 2, 2019
GoP's question is making rounds in the neighbourhood too
Gulab Jamun voted as Pakistan National Sweet … now what … right wing to protest for banning gulab jamuns in India … and yes jalebi was a close second … how can we eat enemy sweets … LOL

— DIGVIJAY KATKAR (@digby1960) January 2, 2019
And here is the govt of Pakistan account confirming Gulab Jamun as the winner
Poll Question: What is the National Sweet Of Pakistan?
Answer: The right answer is Gulab Jamun. pic.twitter.com/zL0jgnjX06

— Govt of Pakistan (@pid_gov) January 1, 2019
And all we can say is that we are lucky to have Gulab Jamuns as our national sweet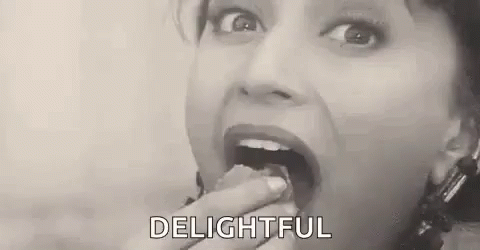 How much do you love Gulab Jamuns? Share your feelings in the comments section below
NayDaur's YouTube channel is buzzing. Please subscribe here. Follow us on Facebook, Twitter and Instagram.
Naya Daur Media (NDM) is a bi-lingual progressive digital media platform aiming to inform and educate Pakistanis at home and abroad. Subscribe to our YouTube channel here Follow us on Facebook   Twitter and Instagram