5 safe dating spots in Lahore to take your BAE to
Living in Pakistan as a youth is extremely adventurous. You are always living on the edge, are expected to be the best at everything and are put under great amount of pressure from almost everyone.
And God forbid if you have a BAE, balancing your family, professional and love life would become an extreme sport.
We may not give you tips about your family or professional life here, but we sure can help you if you want to spend some peaceful time with BAE and talk about life.
Here are 5 places where your chances of getting caught, or friends bumping in and bothering every now, are close to none. Note: Pakray Janay Ki Surat Main Ham Zimedaar Na Hoon Gay.
Model Town Park
Model Town park is so vast that there's no trouble whatsoever. If you want to have a fruitful conversation with BAE, this is the go-to-place.
But make sure you have your pockets full, because them Gol Gappas and Channa Chaats are expensive (or maybe the writer is just poor).
Fortress Stadium
If you two love a place with multiple options, this is where you should be. The area has shopping malls, outlets, cinemas, and JOYLAND.
Yaar, BAE Kay Sath Dodging Cars Khelne Ka Bhi Apna Hi Maza Hota Hoga.
But if you don't want to get caught, visit a little early, maybe at noon and have a nice lunch.
Lahore Zoo
This is the Eiffel Tower of Lahori couples. You go to Lahore Zoo and you will see lots and lots of couples, having the Zoo's finger-licking good Anday Wala Burger k Sath Chipas.
But please don't crack lame jokes like "Ye Bandar Tumhari Tarah Lag Raha Hai". Act like sensible grown-ups.
Lahore Museum
They say if you disconnect from history, you lose your present and subsequently the future.
So, while making plans for the future, why not enlighten ourselves with a bit of history too? And this is one place where chances of getting caught are few and far between.
Because the place, unfortunately, is boring to the masses. I mean, who goes to museums anyway.
Walled City
The Walled City reminds us of love stories of Kings and Queens of the Indian Sub-Continental era. The place is beautiful, the people are beautiful, the food is mouth-watering, and everything about it is beautiful.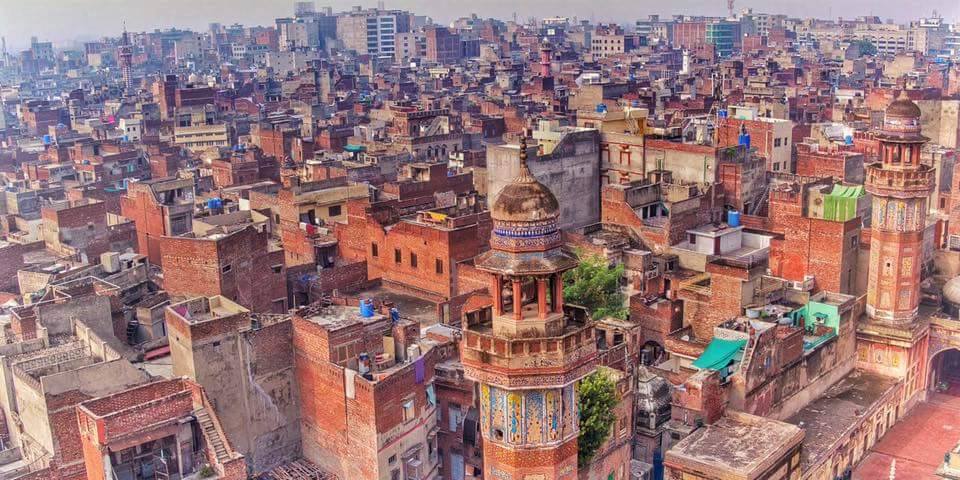 So it's needless to say that this is the ideal place. But make sure your family is not planning a similar day out too.
Have something to say about the story? Write in the comments section below
Naya Daur Media (NDM) is a bi-lingual progressive digital media platform aiming to inform and educate Pakistanis at home and abroad. Subscribe to our YouTube channel here Follow us on Facebook   Twitter and Instagram