5 cheapest travel destinations abroad
Are you dreaming of a wanderlust but your back account holds you back?
Congratulations! This is the 5-minute read you had been waiting for.
In this article, we would be sharing with you 5 destinations around the world that are extremely affordable, plus an experience of a lifetime.
Cambodia
Cambodia is one of the finest destinations in SouthEast Asia to spend your holidays at. With daily expenses as low as Rs 6,000 and hotel charges as low as Rs 4,000 (prices may vary), this is the best place for those who can not spend large sums of money on foreign tours.
Plus, the landscape is awe-inspiring, so why not?
Laos
Here is another country from SouthEast Asia which is a perfect fit for an affordable trip. With rich scenery, culture and landscape at display, Laos is a beautiful yet affordable destination to quench your appetite for travelling.
The costs are pretty reasonable.
For example, a night's state at most rent areas or hotels costs around Rs2000-4000. Food and other items cost around Rs 3-4 thousand and activities can cost double. So, it is too, pretty affordable.
Nicaragua
Set between the Pacific Ocean and the Caribbean Sea, Nicaragua is a Central American state and is ought to be absolutely breathtaking. It has it all; historical sites, volcanic mountains, beaches and natural reserves and stunning landscapes.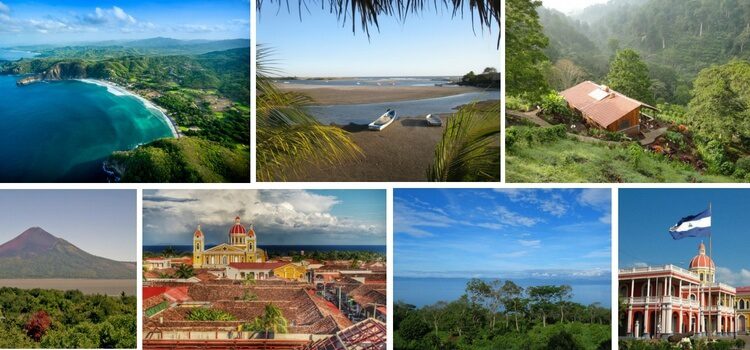 Most day trips and activities (think hiking, surfing, kayaking) cost between Rs 1500 to Rs4000. A volcano boarding day trip will cost about Rs4000. Accommodation is also affordable as between Rs3000-4000 is required.
Vietnam
Another country from the SouthEast Asian land.
Vietnam is a popular destination for being affordable and beautiful at the same time. It has rocky islands, beaches, lakes, temples, mountains, wartime tunnels, historic places and just about everything you need to spend a wonderful holiday.
The cost? Rs 3000-4000 per day on average.
Bolivia
Fancy a trip to South America? Bolivia is your best option.
With costs as similar as the ones mentioned above, Bolivia is an ideal destination for a trip to South America. I mean, who wouldn't want to go to La Paz, Lake Titicaca or Salar De Uyuni?
Note: These costs are a bare minimum with standard facilities and if you wish, you can spend as much as you want on luxuries.
NayDaur's YouTube channel is buzzing. Please subscribe here. Follow us on Facebook, Twitter and Instagram.
Naya Daur Media (NDM) is a bi-lingual progressive digital media platform aiming to inform and educate Pakistanis at home and abroad. Subscribe to our YouTube channel here Follow us on Facebook   Twitter and Instagram